THQ Nordic confirmed today that Kingdoms of Amalur: Re-Reckoning will be coming to PC, Playstation 4, and Xbox One on the 8th of September 2020. To the surprise of I think everyone, they also announced that a new expansion: Fatesworn, will be coming our way in 2021. No other details were announced regarding the expansion at this time sadly.
Re-Reckoning will be hitting our screens upgraded with new content, new visuals, as well as refinement to the gameplay. THQ Nordic also announced that 3 versions of the game will be available. The standard edition which will set you back £34.99 (€39.99/$39.99). The Fate Edition which will cost £47.99 (€54.99/$54.99) and come with the Fatesworn expansion. The Collectors Edition was also revealed today with it's own trailer.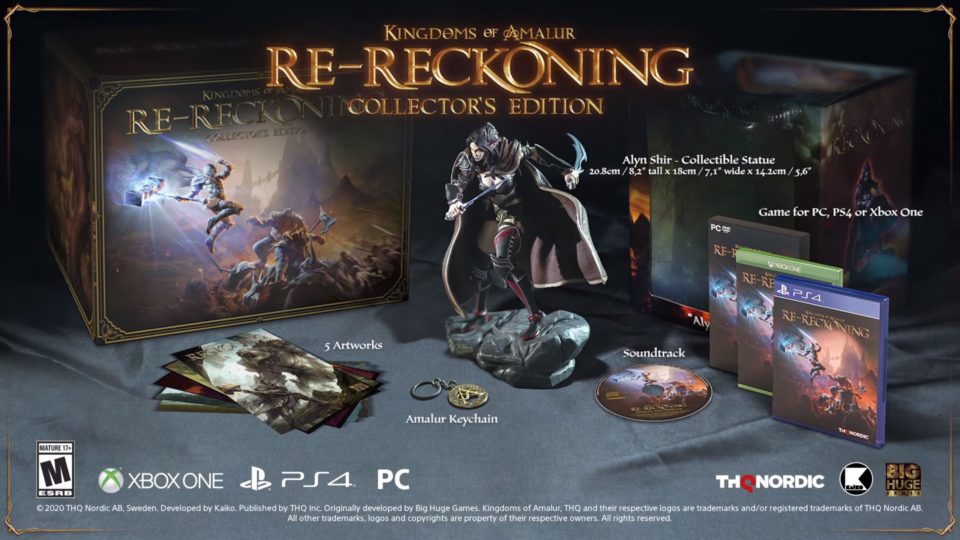 The Collectors Edition will set you back £99.99 (€109.99/$109.99) but is noticeably missing the Fatesworn Expansion from the contents.
The full announcement trailer for the release date can be found below.