As it turns out, eSports are kind of a big deal. It's pretty obvious to anyone that's been paying any attention to the gaming industry in the last couple of years that eSports are growing at an exponential rate, and show no sign of slowing down. Much as with actual sports however, the bulk of this growth can be attributed to a select few titles, and DotA2 ranks right up there as one of the main driving forces behind eSports today.
With thriving scenes in both the East and West, players all over the world are playing more and more DotA2 every day, but also watching a lot more competitive matches as well. This is of course thanks in no small part to Valve, the proprietors of DotA2, and their immense efforts to create a framework around the game that brings about unparalleled quality when it comes to spectating competitive play. All this has led to a wealth of formidable new teams popping up, along with a host of tournaments of all shapes and sizes for them to compete in all year round.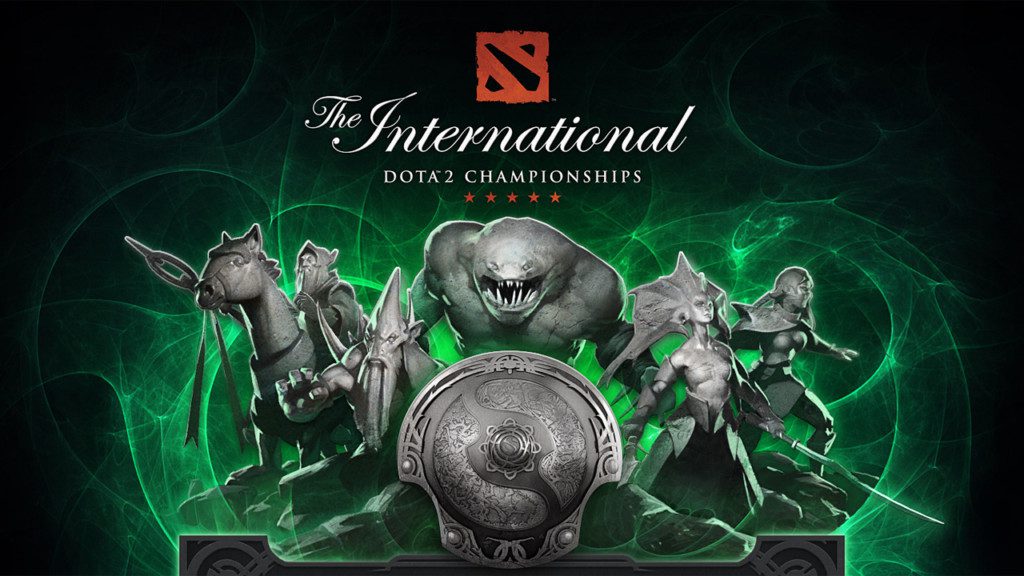 From small online competitions to massive lans, these tournaments vie for attention as much as the teams, but as everyone who follows the scene knows, none of them come close to The International. Doubling as both the biggest annual event in DotA2 and the biggest tournament in eSports, the International is an invitational event hosted by Valve with a prize pool of $1,600,000. It's essentially Valve's way of rewarding the top 16 DotA2 teams in the world by flying them over to their headquarters in Seattle and having them compete for a $1,000,000 grand prize and the title of top dog in DotA2 that year.
Despite being an invitational tournament, Valve don't like to invite all 16 teams themselves, instead they've set down 13 teams that are guaranteed a spot, and then picked out another two sets of 8 teams that then compete in an East and West Qualifier round. The top team from each qualifier earns their spot in the brackets, while the runners up still get to fly to Seattle and compete in a Wildcard match for that coveted final spot. Conveniently, this year's qualifiers just ended today, and we now know that both Mousesports and LGD.China have qualified for the main event, as winners of the West and East Qualifier respectively, with DD.Dota and RattleSnake to compete in the Wildcard match.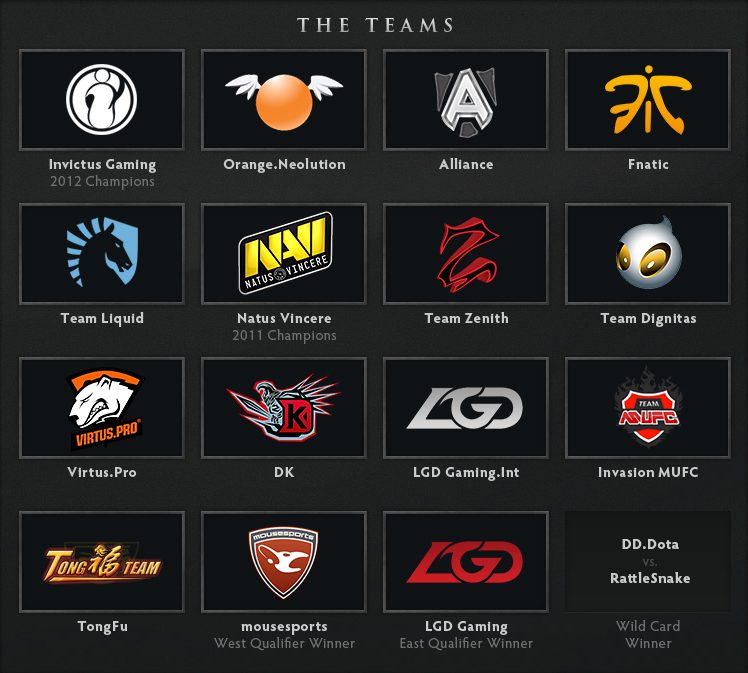 This year marks the 3rd time the International will be played, but Valve's doing something special this time around, by getting the community actively involved in the tournament with the International Compendium. The Compendium serves as a handy source of info on the teams and players that will be participating this year, and lets you earn cool prizes, as well as bragging rights for predicting various things about the tournament and getting them right . It also comes with a unique in-game courier that will get fancier the more International games you watch, as well as a bunch of other neat prizes which will be unlocked when a certain amount of Compendiums has been sold.
Each Compendium also lets you contribute to the total prize pool of the tournament; a Compendium will set you back $10 or your regional equivalent, and a quarter of all the proceeds will be added directly to the prize pool. These things have been selling like hotcakes lately, and the total prize pool for the tournament has already passed the $2.2mil mark as of the writing of this article. I should point out that you don't need one to spectate any of the matches in-game either, and you can buy as many as you like to support the tournament. They'll even have your name on them if you give them out to your friends.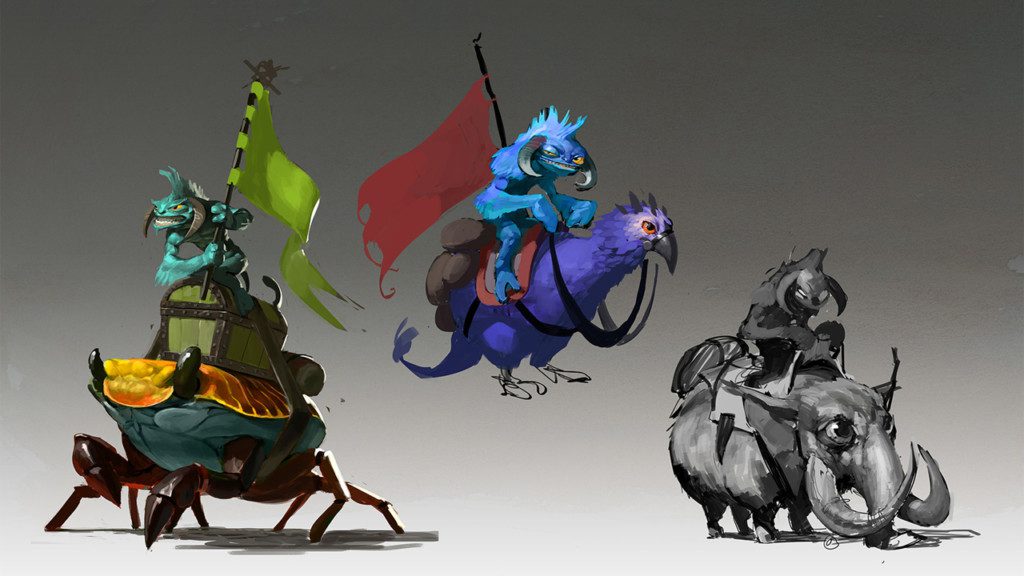 That's pretty much everything you need to know about the International 3, other than the fact that it'll be going down on August 7th – 11th, and everyone and their grandmother is likely to be streaming it out. You can also hit up the International's website for more specific info on the event and all of the teams that are competing. There's a ton of other great tournaments going down in the meantime, and with a big patch full of changes looming right around the corner, you can bet your unusual couriers that the competing teams will be using these to perfect their game for the big one.